Posted by Toby Adkins, Numismatic Scholar for currencyandcoin.com on Oct 25th 2023
If you are like most of us, your coin collecting experience usually starts with a close relative introducing you to a coin you never knew existed with a great story. Sometimes it never takes hold and sometimes you come back around to it later and pass collecting on to the next generation. Big collections or small collections, there is always a certain pride for your coins and what they represent to you... and it can be really fun! Collectors usually end up with a medley of coins but invariably most of us will gravitate to a certain coin and end up trying to complete a set or series or date set. There is always a joy (and a certain sadness) when you finally run down that last coin you were missing. Older collectors reading this can tell you about the mistakes and lessons learned along the way and what they would have done differently. Let's look at the top 3 collecting strategies that will make your coin collecting even more rewarding.
1. COLLECT POPULAR DATES
In every collection of coins, there are always dates that are popular among all collectors. A good example is the first year of issue or in an older series the last year of issue. I can tell you right now (without looking!) that most of you reading this have a 1921 Morgan Silver Dollar! Partly because they are easy to get and easy on the wallet but it also has the distinction of being the last one produced. You also probably have the 1878 Morgan Silver Dollar because it was the first year they were made. Now I am cheating a little bit since the Morgan Dollars are one of the most collected coins in the United States! Another popular example is to collect anniversary dates and special issues. This is especially true in the popular Gold and Silver Eagle Series. There is a good advantage to this, they are also easy to get rid of! If you decide to stop collecting a series or lose interest, it's a whole lot easier to sell a popular dated coin over an obscure date to the average collector.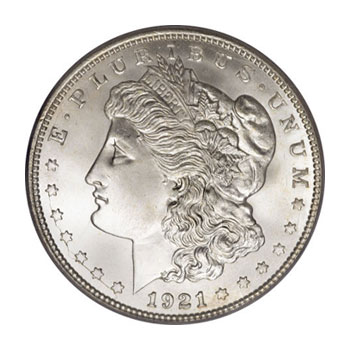 2. COLLECT KEY DATES
Collecting key dates is wise, especially if you know this is a series of coins you are committed to complete. A "key date" is a rare year or mintmark in a series of coins. Every series of coins are going to have dates or mintmarks that are more rare than others. One key date most of you are aware of is the uncirculated 1996 American Silver Eagle. I have watched and heard the shock of thousands of customers looking for the 1996 Silver for their collection. A true brilliant uncirculated coin can easily be $100 or more and certified MS70 examples in the thousands of dollars! We will cover more on that next but the point is to always know and be on the lookout for the key dates in your collection. Shameless plug here but your dealer can be your best friend for finding key date coins. We have access to many more coins and buyers than any average collector. Find a good reputable dealer you can trust and they can be a real advantage for you. By the way, we also have fun when we can find a rare coin you have been missing! I have found and sold many coins that I will never be able to own but there is a vicarious happiness knowing I helped you finish a collection you have been working on for years.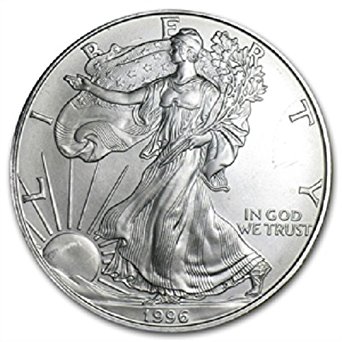 3. HAVE A PLAN
Coin collecting is a great hobby but it doesn't mean you shouldn't have a plan. Once you have established a group of coins you wish to collect, stick with it! There is a lot to consider. Are you a collector that wants all of the coins in the same grade? A brand new Silver Eagle in MS70 is a whole lot cheaper than the 1996 Silver we talked about above. If you are committed to matching grades, know that you will most likely have to wait for one to show, patience is a virtue! Are you a collector who desires every year and mintmark in a collection? Or just a date set? Also, unless you have very deep pockets, most of us have to consider our budget. Here is a good example. I have helped complete some of the finest known collections of Morgan Silvers in the world. Morgan dollars of the same year can change from a $100 coin to a $100,000 coin based on the mintmark and condition. Know that you may give up condition or miss a mintmark if you have budget restrictions. Another pitfall of not having a plan is a haphazard collection. The new, shiny, twinkling whatsit just came out and you WANT one... stick to the plan!
Now that being said, never forget, coin collecting is supposed to be a fun and rewarding process. The Top 3 Collecting strategies will help stay focused to reach your collecting goals. Happy collecting!