Posted by Toby Adkins, Numismatic Scholar on Feb 26th 2020
In today's world of coin collecting I am the proverbial dinosaur and I miss it. For me, it doesn't seem that long ago, I had to look up coins in a book... that was made of paper, GASP! Having to determine grade with a loupe and experience, not comparing it to the pictures of the grading app on my phone! And shocker, actually going through groups of raw coins in order to find the date and mintmark you need, not just typing it in a search engine to have it magically appear on my doorsteps 2 days later. OK, fair enough, I don't necessarily miss ALL of it! Many of you reading this know exactly what I'm talking about and there was a great benefit for having to do it. Today, it seems every brand new issue of coin barely breathes oxygen before immediately being encapsulated by NGC or PCGS. Are we to the point where the holder is more important than the coin?! To quote one of my favorite authors, "may it never be!"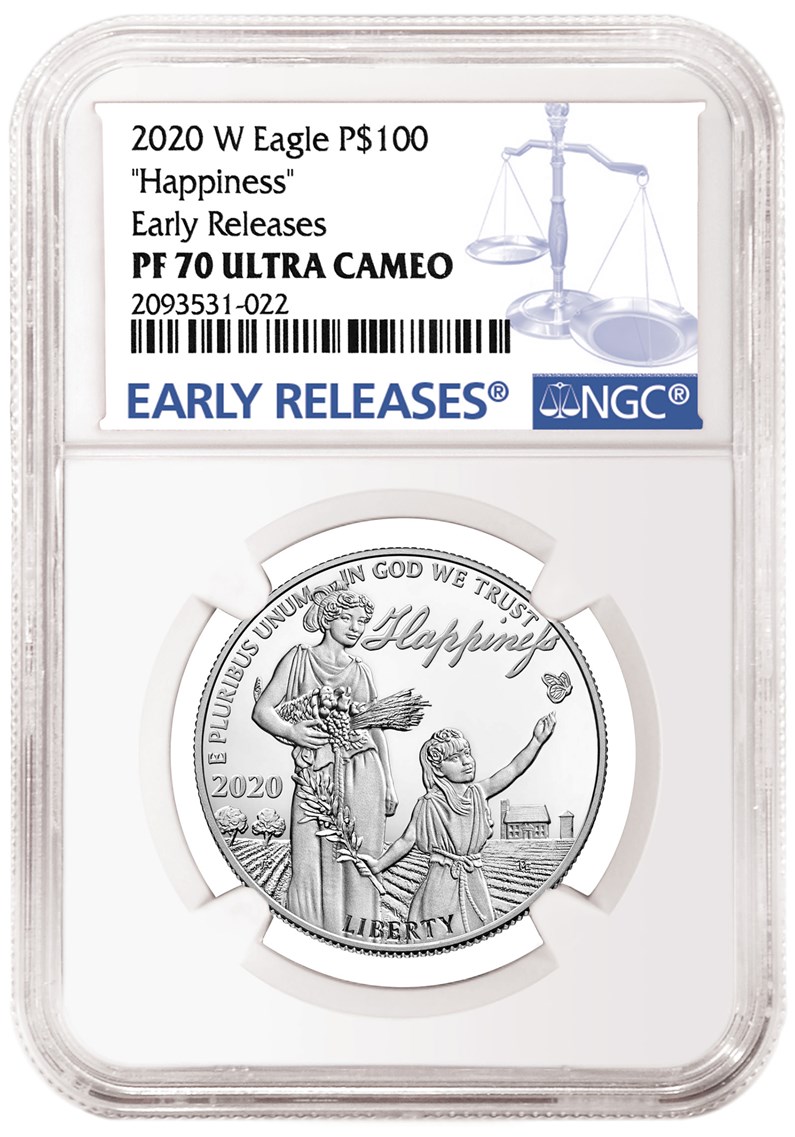 Still, it is undeniable that coin collecting has changed. I can pick up almost any brand new certified proof Eagle, and without even looking at the coin, the holder tells me:
"I'm in perfect 70 condition."
"I was graded during the First Day of Issue."
"My luster is so high, I'm considered to be Ultra Cameo."
"My holder has been signed by "insert famous coin person" to make me extra special."
Once I have read how special it is, I glance at the coin and put it next to my 2019 in my nice collector box. Does this sound familiar? I hope not. The truth is, we do live in the golden age of coin collecting. There has never been another time where you have not only the tools to know about coins but several different types of certification and verification to let you know what you have is real and special. However, it is important to not let the ART of coin collecting die. When looking over your certified coins, think this:
Why did they choose this design?
Why is this coin graded this grade?
Do I really know what to expect from luster?
Why do 2 of my coins have the same grade but look so different?
Why does an old silver dollar and a new silver dollar have different colors and tones?
What is strike and why does it matter?
The list is endless.
There are some great coins out there but a lot of collectors are becoming LAZY collectors. We have become so reliant on what the holder says, we spend less time appreciating the coin for the coin's sake. This is not meant to flag your nose at certified coins but to not become so lost in the descriptions, the coin no longer matters. You will have a chance to test this in 2021. The Mint has announced there will be some design changes for the reverse side of the Gold and Silver Eagles next year. They have yet to release what those changes will be. Will it be an entirely new look? Minor variations and tweaks of the existing design? Something totally unexpected? I hope you ask. I hope you look. I hope you try to find out what and find out why. Don't just take the holders word for it.