Posted by Toby Adkins, Numismatic Scholar on May 28th 2020
The short answer is... not all of them. However, there has been a twist or two. If you kept up with last month's edition of the Insider, we talked about the San Francisco and West Point mints closing due to Covid-19. As of this writing both of the mints are still closed. U.S. Mint spokesperson, Michael White, has put it like this: "This action is being taken to further reduce the risk of Mint employee exposure to COVID-19. The Mint will resume production once it is deemed prudent to do so." In other words, no one is saying when the mints will reopen. That being said, the decision was made to shift some production to Philadelphia. With much excitement the Philadelphia Mint has produced 2020 American Silver Eagles!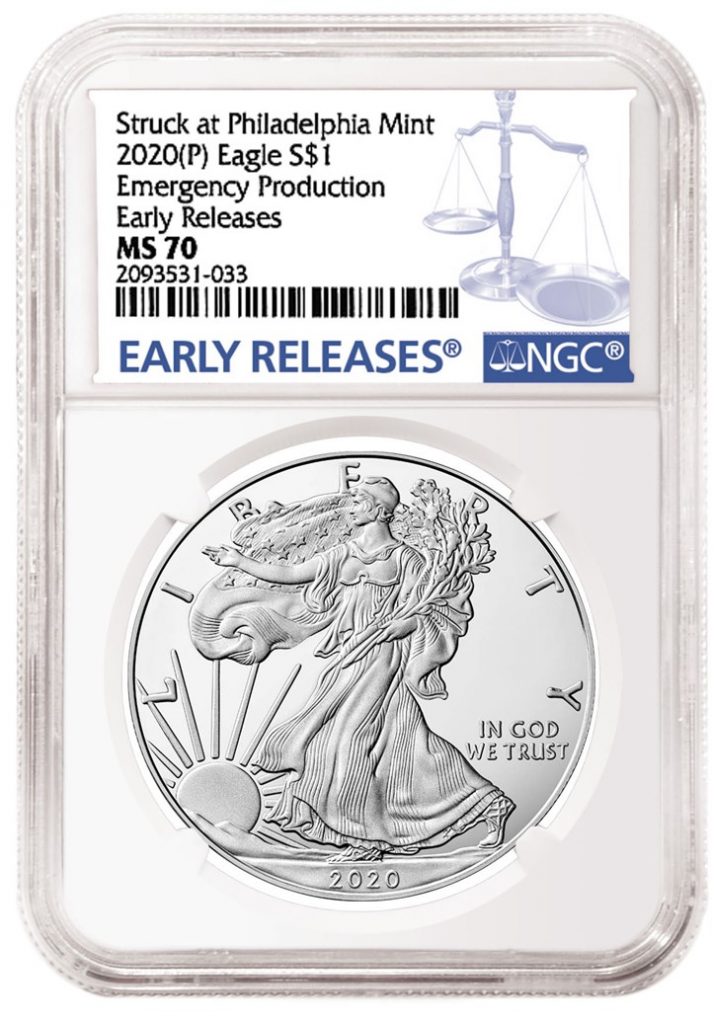 Is this important? Yes it is! As you can see in the above picture, this run of coins has been deemed as "Emergency Production" but this is not the first time the Mints have shifted around Silver Eagle production. The lion's share of the bullion Silver Eagles has been struck at the West Point Mint for the past two decades. In the past, there have been a handful of years where the West Point Mint could not keep and had to reach out to San Francisco and Philadelphia to assist in production. Since none of the bullion coins have a mintmark, many of these coins have slipped through with collectors non the wiser. Over the years, the Mint let this information out and collectors realized how desirable these coins have become. The only way to know which Mint produced the coins is from the mint's packaging and soon original monster boxes were sent in for verification and certified from the mint of origin with a parentheses.
San Francisco has done this for the years of:
2011 (S)
2012 (S)
2013 (S)
2014 (S)
2016 (S)
2017 (S)
Philadelphia has helped for the years of :
2015 (P)
2016 (P)
2017 (P)
2020 (P)
In 2018, mint officials announced they had no intention to have bullion silver struck anywhere other than at the West Point mint. For that reason, this 2020 (P) Silver Eagle was something no one thought they would see again. That's why the "Emergency Production" coins are becoming so popular. With the reverse design change coming next year, this could be an issue that collectors will be looking to find for years!