Posted by Toby Adkins, Numismatic Scholar for currencyandcoin.com on Feb 23rd 2021
The Carson City Mint is arguably the most famous Mint in the United States. Some of this is due to the widely popular Morgan Silver Dollars- the CC mintmark is highly sought for. Add in the history and lore of this "Wild West" mint and it's the perfect backdrop to a long lost America. However, most collector's do not realize the mint operated for over two decades and struck many different denominations of coins. Let's dig a little deeper.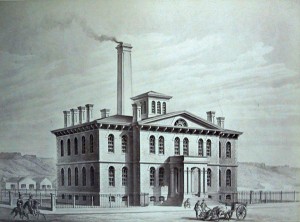 As we have discussed before, Philadelphia was the first mint and is also designated as the main mint. All other mints are known as branch mints. The development of the Carson City mint happened in much the same fashion as it did for the Dahlonega, Charlotte, and San Francisco mints. In the 1800's it was far more difficult to move gold and silver back to Philadelphia so a new plan was hatched... we'll just move the mint to the gold and silver! That's exactly what happened with the Carson City mint. Due to the vast amount of silver mines in the area from the Comstock Lode, the Carson City mint would begin construction in 1866, start striking coins in 1870, and would ultimately stop production in 1893. Of course, a Carson City struck coin of any type is highly collectible but they are certainly most recognized in the Morgan Dollar Series. Carson City struck 13 different dates with some today selling for tens of thousands of dollars (or more) for a nice example.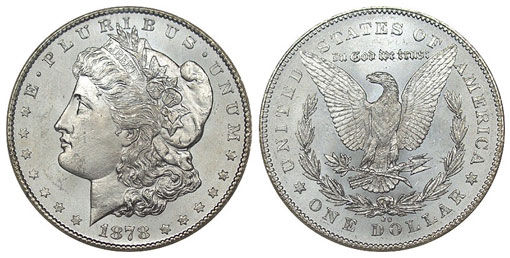 Ultimately, the CC mintmark would find its way onto 50 issues of silver coins and 57 issues of gold!
Silver denominations
Seated Liberty Dime (1871–1878)

Twenty-Cent Piece (1875–76)

Seated Liberty Quarter Dollar (1870–1878)

Seated Liberty Half Dollar (1870–1878)

Seated Liberty Dollar (1870–1873)

Trade Dollar (1873–1878)

Morgan Dollar (1878–1893)




Gold denominations




$5 Half Eagle Gold (1870–1884 and 1890–1893)

$10 Eagle Gold (1870–1884 and 1890–1893)

$20 Double Eagle Gold (1870–1885 and 1889–1893)




The Carson City Mint Today

With less and less silver coming from the Comstock Lode, Carson City would formally lose it's mint status in 1899. It would serve as the local Assay Office for over 30 years and then sold to the state in 1939 for $10,000. Today it is the Nevada State Museum showcasing Nevada history from all over the state. Among the different displays is still the very first press used back in 1870, it is known as Press No. 1. Back in 2019, there was legislation to strike a 2021 commemorative in Carson City but lost ground during the pandemic. The Mint has announced there will be some 100 Year Commemoratives struck at Philadelphia, Denver, and San Francisco. Sadly, no Carson City. However, there is some consolation, there will be a coin struck with a special CC privy mark giving homage to the Carson City mint. Regardless, Carson City made coins will always be one of the most sought for coins with collectors. Whether it's a dime or a Morgan Dollar, you know you have something special when you see those two small c's on your coin!